I am entirely obsessed with camel stitch. Just, like, totally doing everything with camel stitch. It's got that faux-knit-rib thing going for it, and it's soft and stretchy and oh so fun and easy to crochet. I am making a nice camel stitch TV blanket to cuddle in on cold nights, but that will take a while so I must-must-must share this cute camel stitch cactus.
These make excellent last minute gifts, since they only take about an hour to make, and they are right on trend lately. If you skip crocheting the pot and buy a cute planter at the dollar store (or IKEA) they will take even less time and won't be any less appreciated, I'm sure.
First things first, we must learn to how to camel stitch. It's really quite easy.
How to: Camel Stitch
Basically, you start with a row of hdc (half double crochet). Chain 2, turn. Now, normally you would continue crocheting into the top of the stitch which is made of two loops (front and back loops). However, facing you there is a third loop which you've probably never noticed before, created by the hdc, just below the front loop (see picture). That's where we're going to insert our hook. This causes the top of the hdc to be pushed forward, and that's what gives us the faux-knit-rib I mentioned before.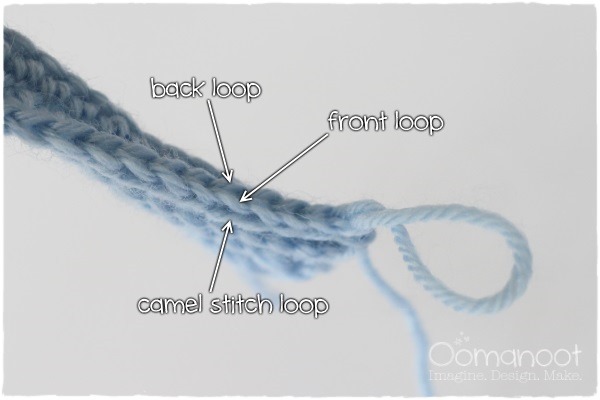 read more →