Last week* was my 32nd birthday. I really wanted to do something nice, with decorations and party favors and a theme! Oh boy, did I want a theme. I really wanted something that would mean something to me personally.
I decided to go with a "Girl Power" theme, with some of my favorite strong female figures, like: Buffy the Vampire Slayer, the Powerpuff Girls, Elle Woods (from Legally Blonde) and also Alicia Keys, Beyoncé and maybe a few others.
Unfortunately, I've been having quite a busy month, and didn't have enough time to get everything ready. So instead, I was left with some very pink and girly decorations and party favors, but I don't think the guests minded too much.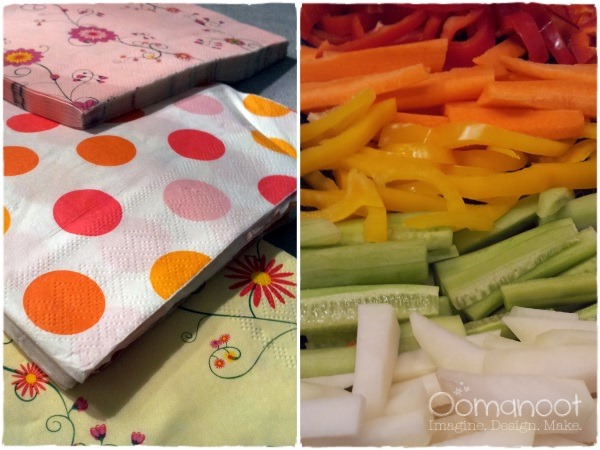 Menu
Vegetable sticks with tehina(sesame paste).
A basic vegetable salad with cucumbers & tomatos with some radish for added interest (and taste) and a lemon-olive oil dressing.
Tomato & mozzarella salad with a basil-olive oil dressing.
Grilled peppers (yellow & red).
"Surprise" salad: green leaves, pairs and sugar coated pecan with a honey-mustard dressing. This salad was an absolute hit – everyone loved it (don't tell them it's the easiest salad to make).
Some (store bought) whole wheat bread and home made garlic bread.
Vanilla sponge cake with chocolate frosting (yum!)
The original idea was to give out girl power party favors with a Rosie the Riveter card which said "thank you for coming" instead of "we can do it!", but as I mentioned before – I didn't have enough time (so sad…). Each guest got a pink polka dot bag with a pair of fun socks, a tiny pink notebook with unicorns/princesses etc. and a sparkle filled gel pen (but no card…). Fun!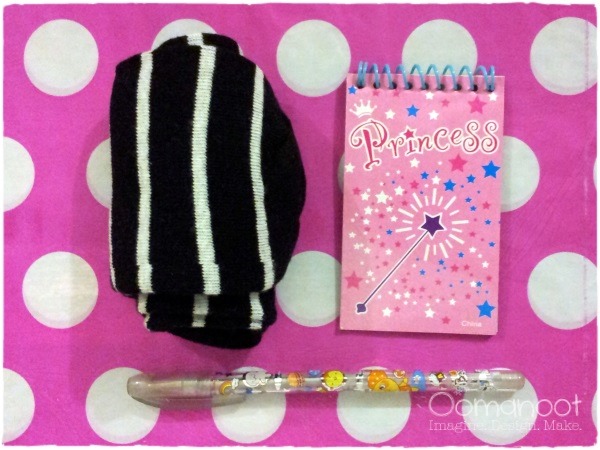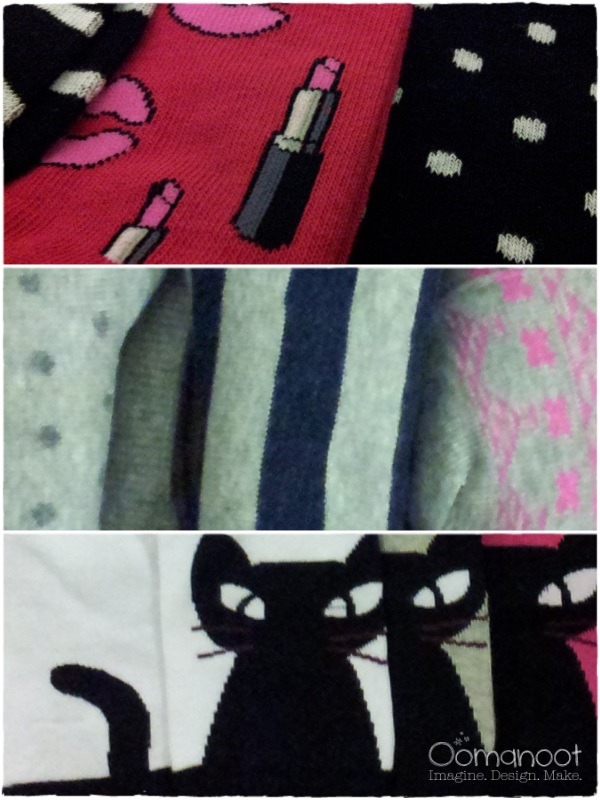 I got some great gifts as well (yey for me!).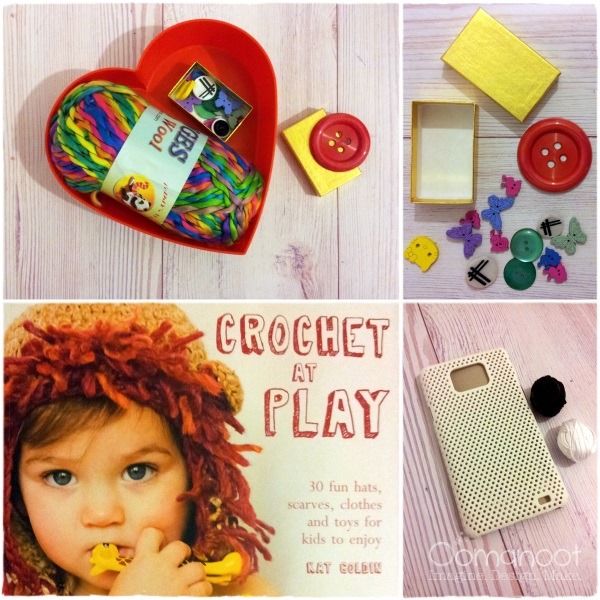 Great novelty yarn from my absolute favorite manufacturer, cute buttons (the Hello Kitty button has already been confiscated by my daughter), a crochet book and a smart phone cover embroidery kit (can't wait to imagine, design & make it…).
Thanks everyone for coming and bringing great gifts (including non-crafty gifts not shown here, don't think I don't appreciate them)! See you next year…
* OK, it was last week when I started writing this post, now it almost two weeks ago, but all the working mothers out there get it. There is never enough time.