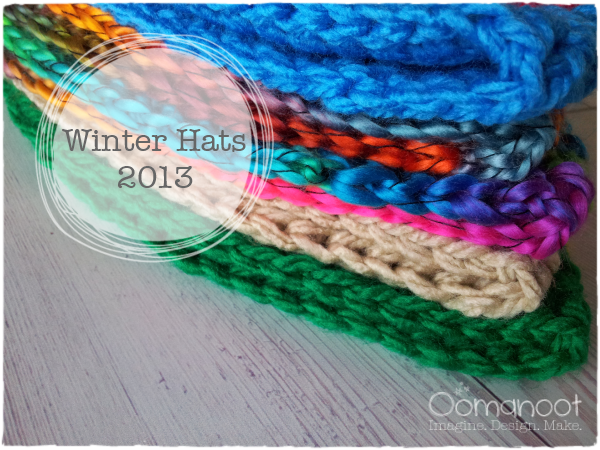 Every year around September I realize that it's almost winter and my kids' winter hats will not make themselves. I rush ahead and make hats, and then winter doesn't actually come. It's December and we're still having sandstorms and hardly any rain.
Before this year I would ask my son which hat he wanted, and choose what I ever I felt like for my daughter. This year, she suddenly developed a strong 3 year old opinion and wouldn't listen to any of my suggestions. He chose a spiderman hat, so she must have a spiderman hat.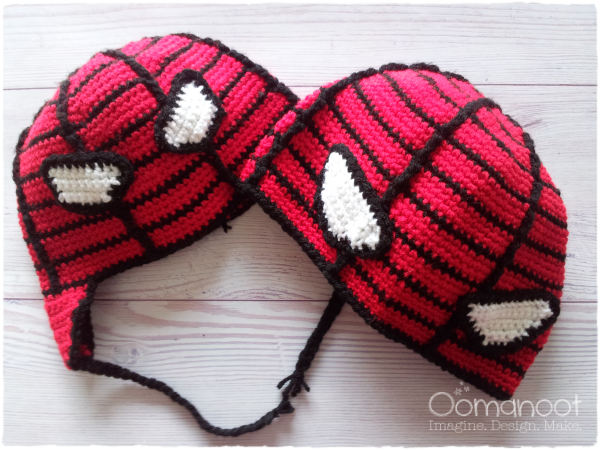 I used a variation from Little Things Blogged on Spiderweb Beanie Pattern by It's Just Jennifer.
While I was waiting for winter to arrive and put the hats I made to use, I came across a charitable project to crochet hats for cancer patients. I had recently seen a campaign requesting hair donations to make wigs. My hair is not long enough to be useful, but crocheting hats would be perfect. It's nice doing something I like for a good cause.
The hats needed to be done by the end of November, so I decided to make them all with bulky yet soft yarn, so I could get as many done as quickly as possible. These would work well if you need to make some last minute gifts as well.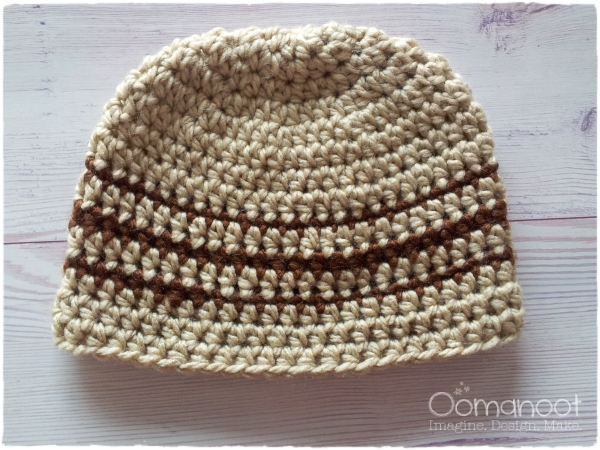 The brown hat was made with hdc, then alternated between hdc light brown and 1 round sc, 1 round hdc and another round of sc in a darker brown to create the stripes.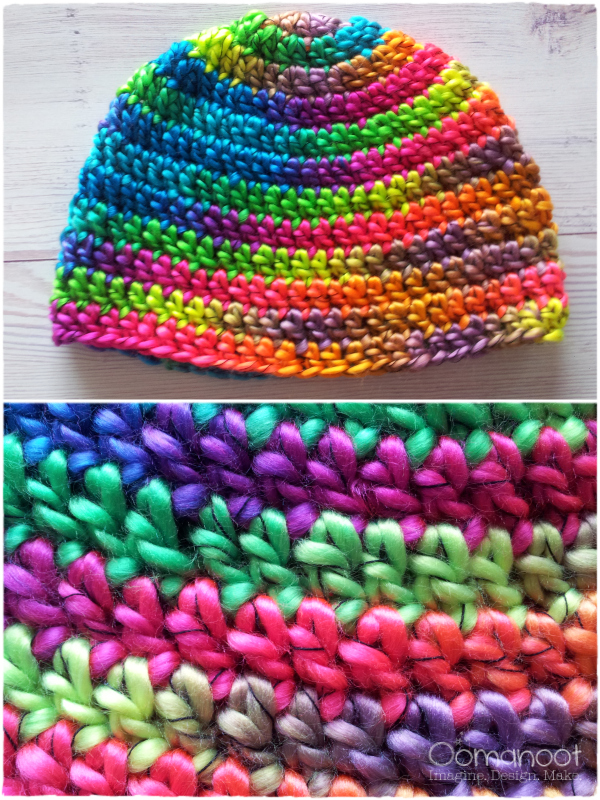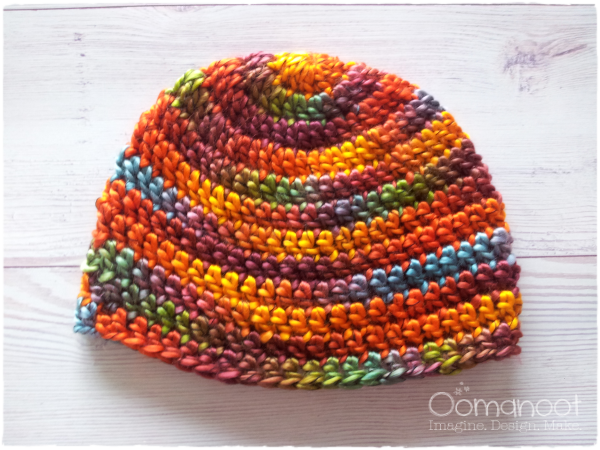 These two were made with a simple dc, but the yarn makes all the difference. The neon yarn was a gift for my birthday, I couldn't wait to use it. I'm planning to get some more and make some kind of amigurumi monster with it (I don't know why, it just seems right). The warmer color yarn (same make, different colors) has already been seen here, and I'm also making a cowl with it (will share when it's ready). I'm obsessed. I know.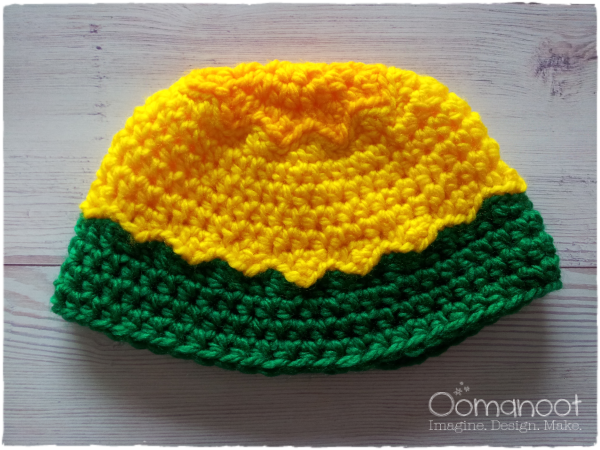 The contrast between the colors doesn't show very well in this picture, but there is a darker yellow star in the middle as well as a star pattern between the yellow and green. I'm planning a baby hat using the same pattern, so be sure to check back for exact instructions!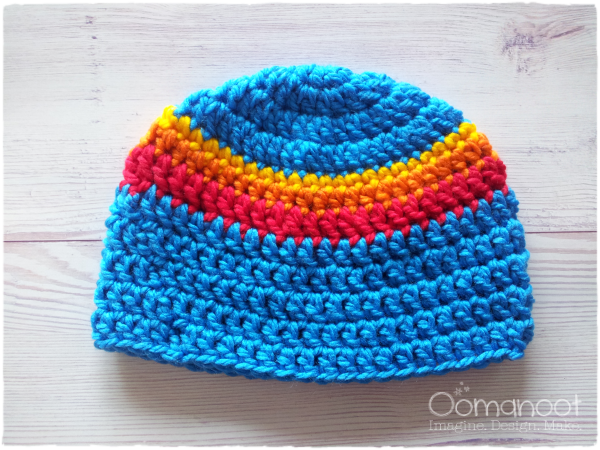 Last but not least was this hat, which reminded me of a sunset on a sunny, cloudless day at the beach. It was also made with dc, then 1 round of yellow sc, 1 round orange hdc and 1 round red dc, then back to blue dc until the end.
Do you have any favorite design ideas for making warm, pretty & quick hats?