This year, I decided that I would be organized. I've found that when I use online calendars, they tend to get out of sync – some things I put in my work calendar, some on my phone and I never had a full picture of what was going on. So, I bought a weekly planner (I used a coupon, so it even cost me next to nothing).
The problem was that the planner didn't have a pocket for documents or a place for a pen. Now, that's just not good enough! But wait – why don't I make a cover with both features? This simple project takes less than an hour to make, and a very small amount of fabric (depending on the size of your planner).
Enter your planner's height and width to get the fabric measurements:
* The width measurement is the width of both sides and spine of the book. Calculate
Materials:
Top piece, cut 1: 5cm X

42

cm
Bottom piece, cut 1:

17

cm X

42

cm
I used this great fabric, bought at our local store budulina.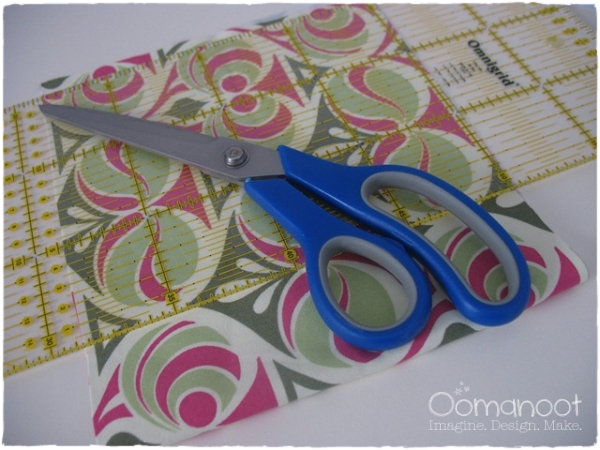 Instructions:
Zigzag stitch or serge around all 4 sides of both pieces of fabric. Remember, we're going for fast and simple, so we're not doing a lot of "fancy" finishing. Align both pieces of fabric at the top and pin together, fronts facing. Fold in half, and mark half a cm on each side of the middle. Sew the fabric pieces together using a straight stitch, leaving a cm gap between the marks you made. Make sure to backstitch in the beginning and end and around the gap. The gap will hold your pen when the cover is finished. Press seams open.

See all those messy threads? That's where the gap is…

Add a zigzag stitch or some other embellishment if you want. After I finished the zigzag stitch I remembered I have many decorative stitches on my machine I could have used, I just forgot about them. Silly me.

Press top and bottom down 1 cm. Wrap the fabric around the planner and match the edges. Mark the edge of the planner on one side. Fold the fabric back at the mark, unfold the top and bottom we pressed earlier, and pin (fronts facing).

Sew the top and bottom together, 1 cm from the edge. Clip corners and turn right-side out. Slip the book in the pocket, and fold the fabric around again. Mark the fold line for the second side, leaving a bit of slack for getting the cover on later. Repeat steps 5 & 6.
Put the cover on, slip a pen in the gap and some documents in the pockets and enjoy!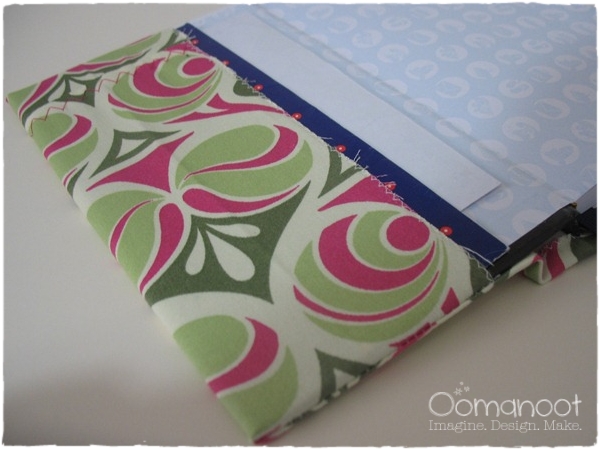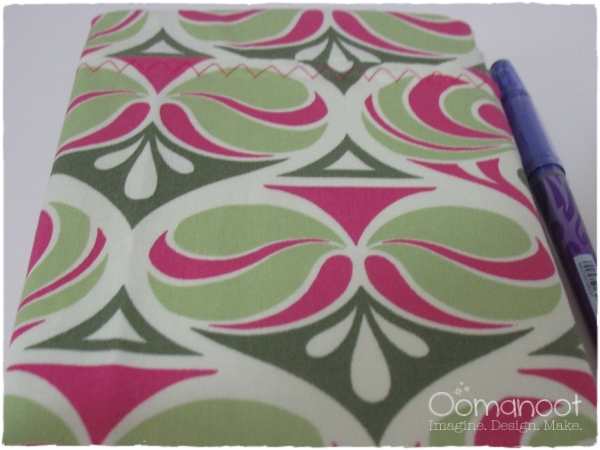 [This tutorial is free for commercial use. Please read the Terms & Conditions for further details.]