After we made such a nice blanket, we need a tote to carry it and other essentials (I never leave the house without baby wipes anymore).
I wanted to use the leftover fabric from the blanket to create a fun tote with a trim, but if you decide to make it without, simply ignore those instructions.
I remembered that I am also a web developer, so instead of providing absolute measurements and letting you calculate yourself if you decide to make it a different size, I'm proud to present a built in calculator. Simply enter the final measurements you want, click "Calculate" and all the measurements will be miraculously updated.
Final measurements:
| | |
| --- | --- |
| Height: | cm |
| Width: | cm |
| Depth: | cm |
Calculate
Materials
Main pieces, cut 4:

32

cm X

42

cm
Side pieces, cut 2 & strap, cut 1:

106

cm X

12

cm
Trim, cut 2:

108

cm X 4cm
Zipper pocket top, cut 1:

8

cm X

42

cm
Zipper pocket bottom, cut 1:

15

cm X

42

cm
Zipper at least

40

cm long
If you'd like to use this tote on a stroller, you'll need snaps or Velcro.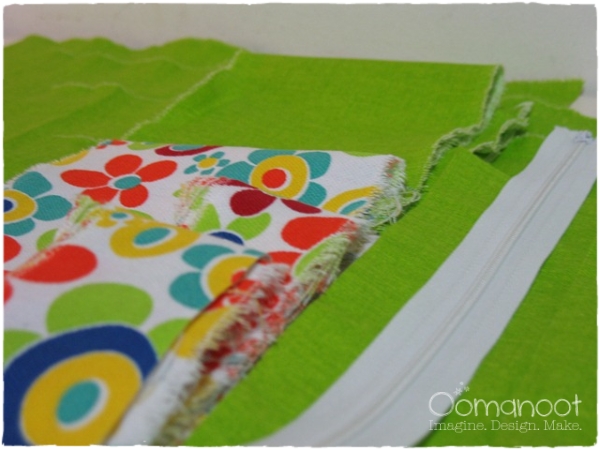 read more →